Crosslinking Agent

Vulcanizing Agent

Flame Retardant

Synergistic agent

Pharmaceutical intermediate

Foaming Agent
Your position: Home - Brands / Product info - Cross-linking Agent
Shoe Sole Material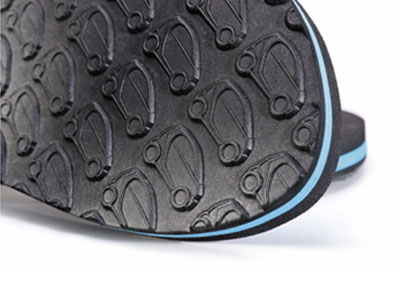 As we know, the sole materials include rubbers, PU, EVA, PHYLON (MD), Thermoplastic Rubber-TPR, etc.. Recent years, with the rapid development of the Shoemaking industry, the varieties of sole materials is diversifying increasingly. The solid PVC and rubber soles which accounted the main status of the traditional shoemaking industry, have been replacing by soles made by rubbers with EVA gradually. Because of the lightweight and comfort of EVA foaming sole material, it is widely loved by people. With excellent plasticity and elasticity, the applications of EVA in sport shoes are very popular.
FARIDATAICB or TAICPis the most effective coagent for crosslinking EVA.
Adding FARIDATAIC-B or TAICPinto the EVA sole can improve its tensile strength, tearing strength and extensibility at break.