Crosslinking Agent

Vulcanizing Agent

Flame Retardant

Synergistic agent

Pharmaceutical intermediate

Foaming Agent
Your position: Home - Brands / Product info - Cross-linking Agent
Thermoplastic plastics and Resins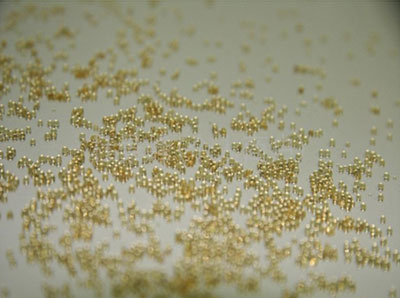 As a kind of multifunctional alkene monomer with aromatic heterocycle, FARIDA TAICA or TAICSis widely used as cross-linking agent, modifier and assistant vulcanizer for thermal plastic materials, ion-exchange resin, etc..
Used as a crosslinking agent for a variety of thermoplastic plastics, such as polylefins, polyethylene, polyvinyl chloride, chlorinated polyethylene, EVA, polystyrene, XLPE cable and polyethylene foam products, etc.. After crosslinking, the products' heat resistance, flame resistance, solvent resistance, mechanical strength and electrical properties will be significantly increased. Compared to crosslinking by peroxide independently, TAIC can be much effective to improve the product quality without any smell.
Used as crosslinking agent for acrylic acid and styrene-type ion exchange resin, with less amount and higher quality than a divinylbenzene crosslinking agent, to prepare ion exchange resin with excellent performance such as anti-pollution, high strength, large aperture, heat-resistant, acid-resistant and anti-oxidation, which is a new type of ion exchange resin developed at home and abroad recently with bright prospects.
Used as modifier for polyacrylate, polyalkyl acrylate, etc., can improves their heat resistance, optical properties, and processing technology performance significantly. Typically used in the heat modification for ordinary plexiglass.
Used as modifier for epoxy resin, DAP (poly diallyl phthalate) resin, can improves their heat resistance, adhesiveness, mechanical strength and dimensional stability. Typically used for the modification for epoxy potting materials and encapsulation materials.
Used as crosslinking agent and modifier for unsaturated polyester and thermoplastic polyester, can significantly improves their heat ,weather and chemical resistances, dimensional stability and mechanical properties significantly. Typically used to improve the heat resistance of hot-pressing type unsaturated polyester glass fiber reinforced plastics. The use temperature of the modified products can reach 180℃.
The homopolymer (poly triallyl isocyanurate) of TAIC itself is a kind of transparent and rigid resin with excellent properties such as heat-resistant and electrically insulating. It also can be used to bond glass and ceramics. Typically used in the manufacture of multi-layer safety glass.
While modified by the copolymerization reaction occurred between inner plasticizer of polystyrene, styrene and TAIC, transparent and break-resistance products will be prepared..